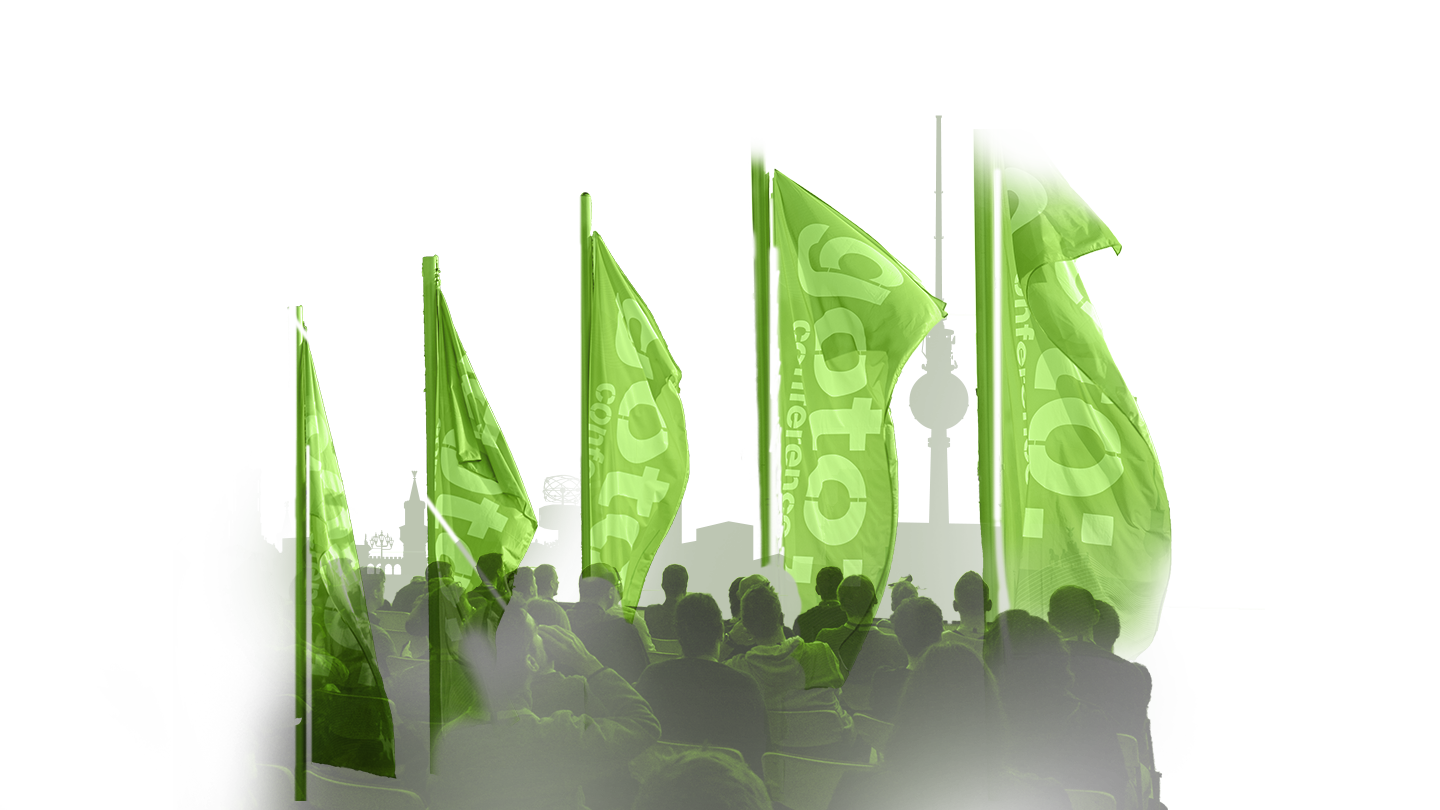 Join an Upcoming Masterclass
We've teamed up with a group of our favorite speakers from around the globe to create a powerful list of online masterclasses for you to choose from.
Code with the Experts
Each masterclass gives you a hands-on training led by one of our world renowned speakers. A higher quality training session is hard to find.
Check out our online masterclasses
Interested in partnering with GOTO Berlin 2020?
Global Partners
Gold Partners
Silver Partners
Media Partners
As a GOTO Berlin partner, you'll have the chance to engage with team leads, managers, architects and developers eager to learn more about what you have to offer.
We'll give you the ideal platform to share your story, showcase your technology and generate quality leads.

Email Bianca Legorreta to discuss how you can get involved with GOTO Berlin 2020.
While we wait for the conference to begin...
...you can watch videos of sessions from previous GOTO Berlin conferences. Many more are available on our YouTube channel. You can also download videos for offline viewing with our GOTO Play App (available for iOS and Android devices).
GOTO Berlin is held at the bcc
GOTO Berlin will be back at the bcc, which is conveniently located right at the transport hub and public square Alexanderplatz.
The domed congress hall was built in the 1960s by a Bauhaus-influenced architect of the GDR. It was then renovated and modernized in accordance to regulations of historical monuments, and around 50 large-scale conferences now take place at the bcc each year.