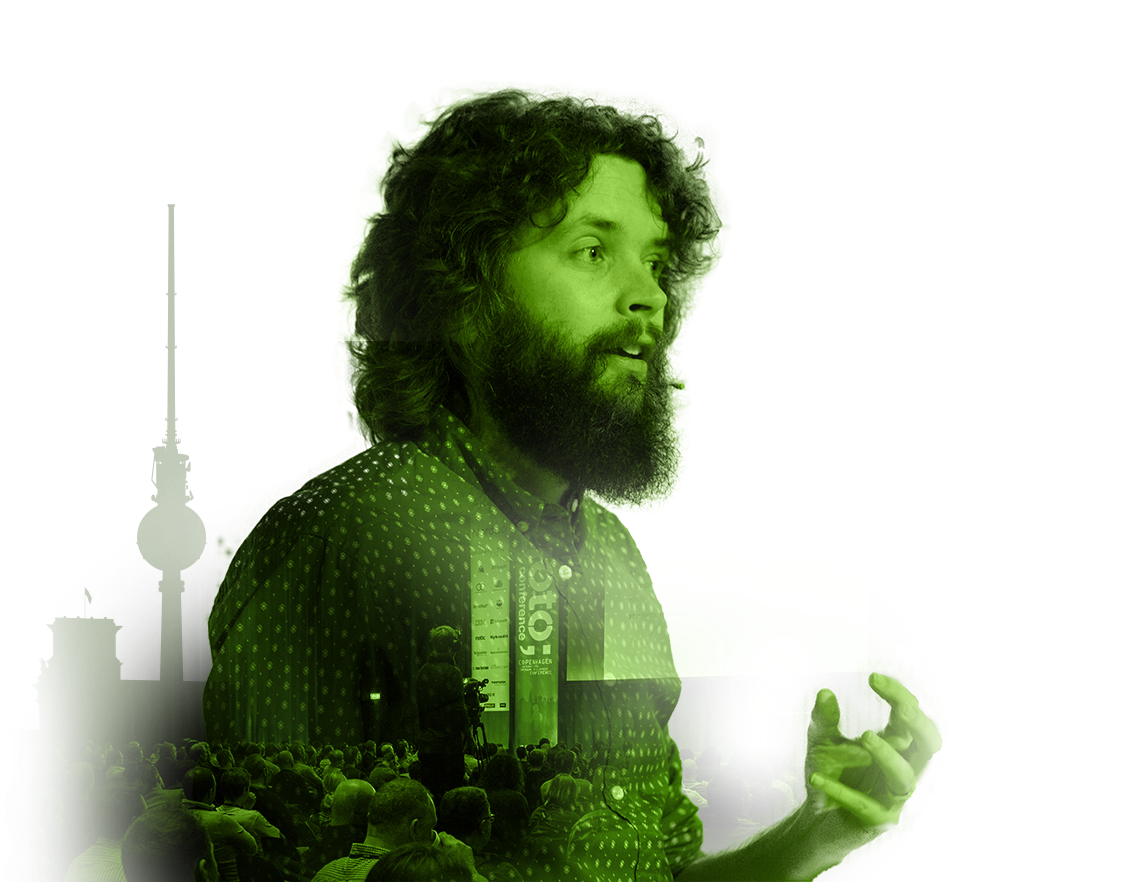 FLASH SALE!
We have just released the program and we are so happy about it! To celebrate the good news, you can profit from fantastic savings.
For 24 hours, until Tuesday, April 24 at 10 am CET, a one-day ticket only costs 399€! (All other days add up.)
The Conference
GOTO Conference is a software development conference designed for developers, team leads, architects, and project managers and is organized "for developers by developers". As software developers and architects ourselves, we wanted to create a great social and learning experience.
Design Your Own Conference
In 2018 we will be back with 1 day of workshops on October 30, and 3 days of conference from October 31 through November 2.
With 4 days we want you to design your perfect conference program and choose the days you want to attend. You can buy tickets for 1, 2, 3 or 4 days.
Don't miss our 24 hours flash sale beginning on Monday, April 23, 2018 10am. One day tickets will be available for only 399€. (479€ is the regular Early Bear price.)
Early Bear Registration
Register before the Flash Sale ends! Secure the best deal to attend GOTO Berlin now: one-day passes are only €399! This offer ends Tuesday, April 24 at 10 am CET!
(Regular Early Bear price: 479€)
Ticket and Workshop Prices
The Workshops
We have workshops where you get to a full day's training, each one lead by one of our world renowned speakers. A higher quality training session is hard to find! You take part in a hands-on learning session lead by true experts.
You can buy a workshop as a single day pass or combine it with multiple day passes of the conference.
Our Speakers
GOTO Conference is all about the talks. We seek interesting speakers from around the world, and let them shape the agenda - They are the experts after all.
Be a Member of the Crew
As a student volunteer at GOTO you get the chance to mingle with the most important humans of our industry!
As a GOTO Berlin student volunteer, you will help us about 12 hours before and during the conference with practical tasks (monitor sessions, info desk helpers and the like), and in return, you will get to attend the conference sessions and social events for free (when you are not on duty).
Register as Crew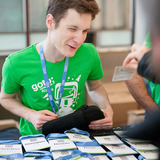 While We Wait...
Our GOTO conference YoutTube channel has a wide variety of talks from our conferences around the world.
GOTO Berlin is held at the bcc
GOTO Berlin will be back at the bcc, which is conveniently located right at the transport hub and public square Alexanderplatz.
The domed congress hall was built in the 1960s by a Bauhaus-influenced architect of the GDR. After it was renovated and modernised in accordance to regulations of historical monuments, around 50 large-scale conferences take place every year at the bcc.